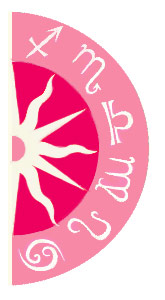 President Barack Obama turns 49 today, and halfway through his term with popularity ratings holding steady, what else is coming for him in the next year? Will he run for a second term, and will he be able to meet his policy goals as promised?

Share a free sample 2014 Jobs and Money Forecast. Master your money and attain success with this startlingly accurate forecast!

Barack is a Leo Sun, Aquarius Rising and Gemini Moon -- making him a hardworking intellectual with a humanitarian heart of gold and a sense of humor to boot. All in all, his popularity will hold steady. Chances are strong he'll run again and win, as the election year will have Jupiter aspecting his Moon Sign, which bodes well for winning votes for a public office. However, the point of contention in his upcoming year is international affairs. Seems there will be increased tension around foreign affairs, but since he'll make strides in the economy and in healthcare, he will still be claiming substantial successes.
Got Questions? Need Answers? Get insight into what lies ahead with a Psychic Reading. Call 1-800-749-5790 right now!