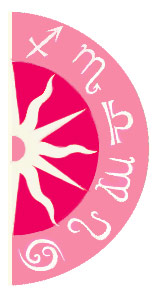 At 88 years old, Capricorn Betty White is showing up everywhere: in a hilarious Super Bowl commercial, playing beer pong on Late Night with Jimmy Fallon, and at the SAG Awards (where she received a lifetime achievement award, presented by her costar in The Proposal, Sandra Bullock). Recently, a petition on Facebook has been underway in hopes that the veteran comedienne (and Golden Girls star) will be asked to host Saturday Night Live -- it has already collected close to a half-million names! What's the story behind Betty's renaissance?

Share a free sample Career Strengths Reading. What are your strongest talents at work? The answers await with this unique reading!

As a Capricorn with a Leo Rising, and a Mars in Scorpio, Betty is a queen of transformation and was always destined to have a solid career in entertainment. However, this wild resurgence is most likely linked to her natal Uranus (planet of innovation) in Pisces, now working with the current transit of Jupiter and Venus in Pisces, which is driving up her fame -- but in a quirky way. While this aspect's effect won't last forever, it'll end well, as her Leo Rising gets a boost from Mars going direct in Leo once again. This means that if the offer from SNL materializes, it'll likely happen this week. But it's best if she appears on the show in May to ensure her profile remains high.
Searching for deeper meaning in your life? Get the answers you've been looking for with a Psychic Reading. Call 1-800-749-5790 right now!