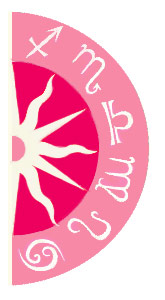 After seven years on Saturday Night Live, Andy Samberg is heading out the door -- right behind Kristen Wiig. While he says he had no major reason why, other than it was time, what can we expect from him in the future? Is there life after SNL for Andy?

Andy is a Leo, which means taking chances is great for him now and that luck is on his side in all-things career. This year has been a groundbreaking one for him, as Jupiter, the planet of luck, is in his career house and is granting him the ability to see results for all the hard work he put in. Then, on June 15, his movie with Adam Sandler comes out, That's My Boy, which is just in time to reap rewards with Jupiter and Venus all in his money house bestowing its charms. While there are no set plans for Andy now, chances are behind the scenes he is has his pick of options. Fans of Samberg won't have to worry; although he is leaving SNL, he won't be gone.
Can't get enough astrology?
Like us on Facebook!