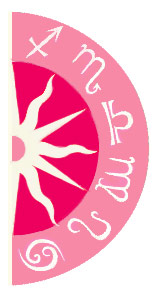 Anne Hathaway's career is on fire! Between hosting the upcoming Oscars, the Love & Other Drugs star will also guest on an upcoming episode of Glee as well as play Catwoman in the upcoming Batman movie. There is no telling what Anne will do next -- unless we look to her stars!

Anne is a Scorpio, the sign of transformation, so she will always try her hand at new ventures and reinvent herself. Plus, she is fueled by a Sagittarius moon, which rules her emotions and is a fiery element that likes to take chances and work spontaneously. This makes live events, like hosting the Academy Awards, right up her alley. With major influences entering her house of work in her solar chart and partnerships in her natal chart, this could be the year Anne takes a bigger leap of faith in her career by starting her own production company or at least creating her own path in which she can better call the shots for the range of talents she wants to share.
Can't get enough astrology?
Like us on Facebook!