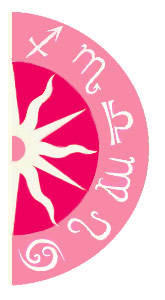 Gilbert Carrasquillo/Getty Images
Spotted: Blake Lively single and out on the town. Yes, the word is official, the actress and Penn Badgley, her Gossip Girl costar and boyfriend of three years, have parted ways. So, what do the stars say about her future love life?

Blake is a major Virgo, with Sun, Moon and Venus and Mars all in Virgo. So, with Jupiter, the planet of luck, currently in Pisces currently touring her house of commitment, it wouldn't be a shock if she was in another serious relationship by the end of the year. However, with all that Virgo, it does give her a discriminating eye. And with her desire for privacy about her love life, it's likely she'll date someone older and with power -- as in some form of business. With a gal like Blake, it's all about the mental connection, which guarantees she isn't going to hook up with any pretty face with nothing to back him up.
Can't get enough astrology?
Like us on Facebook!