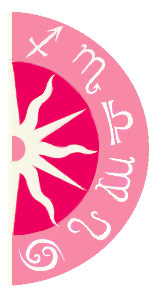 It's been a difficult time for Fantasia Barrino. Having just admitted to a suicide attempt, the American Idol star is now getting the help she needs and hopefully on her path to recovery. Plus, as a double Cancer, her astrological aspects have been rough, so when will the stars ease up for her?

Share a free sample 2014 Day-By-Day Forecast. Look forward to 2014 with this forecast as your road map. Get a free one-week preview now!

Yes, Cancers are not having an easy time, as the eclipse action hit hard on them and their Capricorn counterparts, causing much uprising. For example, look at the lives of Tiger Woods, Courtney Love and Lindsay Lohan. However, for Fantasia and other Cancers, times are going to get easier as Jupiter, the planet of luck, switches back into fellow water sign Pisces on September 8, making long-term goals in reach. Plus on the same day, Venus, the pleasure planet, goes into Scorpio for an extended time, which will add fun surprises and epiphanies to Cancer's life.
What romantic adventures are in store for you? Find out with a Psychic Reading. Call 1-800-749-5790 right now!