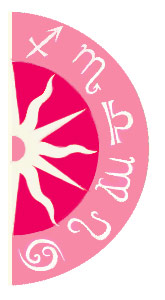 Ilya Dreyvitser/FilmMagic
Chace Crawford, aka Nate Archibald,
Gossip Girl
's golden boy, turns 26 today! With a hit show under his belt and three movies currently in production, the future is looking bright for Chace. What can his fans expect throughout the next year?
Share a free sample Soul Mate Compatibility.Are you with your true Soul Mate? Discover if you are with the person that you can share sorrows and triumphs with!
These are good times for Chace, as the eclipse cycle has finally subsided in Cancer and Capricorn, which have been affecting his identity and commitment houses. Chances are good, he'll be able to enjoy romance a bit more, and take on a few fun flings. Plus, with Jupiter in his friendship house, he'll have a good year socially. However, this all builds up to October 2012, which will mark the start of a rougher time. That is when his Saturn Return will begin and he'll have to really start thinking about where he wants to go as an actor and what he wants to find in love. This could mean that he'll announce leaving
Gossip Girl
around that time or experience some riveting event that will start changing the current trajectory of life in some major way.
Got Questions? Need Answers? Get insight into what lies ahead with a Psychic Reading. Call 1-800-749-5790 right now!