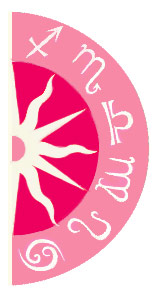 Michael Kovac/FilmMagic
Suspiciously, those tapes of Mel Gibson's tirades were leaked just as the new Moon solar eclipse was lighting up Oksana Grigorieva's Third House -- the one that rules communications. While she says she wasn't responsible, chances are the opposite may be true. As it goes, she is a Taurus, and once you wear out the patience of a bull, they will erupt and attack. As for where this leaves Oksana now, here's what the stars reveal.
Share a free sample Year of the Horse Financial Forecast.How will you fare financially during the Year of the Horse? Find out today!
As the drama is on the rise, the intensity will keep Oksana in the headlines until late August, when controversial influences will die down in her Fourth House, the ruler of her family and home life. However, her area of routines and health are under siege and she may struggle with trying to find balance way into 2012. Now, this can of worms is open and it can't close. Luckily, with Jupiter (the planet of fortune) currently in her house of secret enemies, Oksana will win her war against Mel, at least for the next few rounds.
Got Questions? Need Answers? Get insight into what lies ahead with a Psychic Reading. Call 1-800-749-5790 right now!