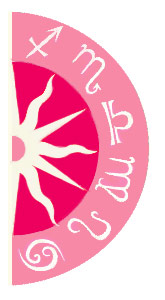 Paula Abdul's new show, Live to Dance, premiered Monday and is bound to set the stage for the singer-dancer to lead her own way in a continuing TV career. With American Idol behind her, what else can we expect in her future?

Share a free sample Sexual Soul Mates Reading. This hot and steamy reading for two will help you uncover your deepest desires and enhance your connection as a couple.

As a Gemini with a Libra Rising, Paula can expect 2011 to be the year when friends will play a big role. The personal network she has created will present her with the best opportunities, especially in July 2011, which is her most advantageous time. A solar eclipse will happen in Cancer, which just happens to the ruler of her mid-heaven -- the highest part in one's chart that represents one's aspirations. With this eclipse heading her way, an even bigger opportunity will come her way and from there, her future will get set even more brightly with the stars!
Got Questions? Need Answers? Get insight into what lies ahead with a Psychic Reading. Call 1-800-749-5790 right now!