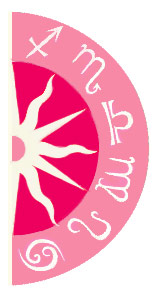 Tori Spelling is covering her tracks. Between her possible husband's infidelity to her debate over the eviction from her house to her dog's pending death -- there's a lot of controversy following her. Being a girl who seems to have nine lives, she always finds a way to reinvent herself. Is there another lucky turn ahead for her?

Share a free sample Friends and Lovers. Are you two best friends and lovers? Try a free sample of this powerful reading today!

Tori is a Taurus with an Aquarius Rising, which gives her a mish-mash of astrological aspects to contend with for the next year. The most troublesome of these is Saturn in Scorpio in her solar partnership house and in her natal career house. This will bring her marriage problems to the surface, as well as bring obstacles to her social standing. Who she can rely on now is crucial, and how she works her way through the challenges will make-or-break her current lifestyle. Wherever she is able to pull the leash and gain control will be hers forever.
Are your dreams trying to tell you something? Find out what they mean with a Dream Reading. Call 1-800-749-5790 right now!