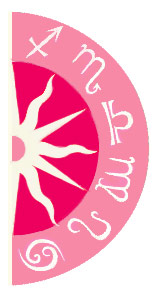 The countdown to the Royal Baby's arrival is down to the last trimester. This is when getting the nursery together is probably on Kate's mind. While she's likely not short of ideas and definitely not short of resources, what ideas would be a sure hit with the Royal Bundle? Being born either a Gemini or a Cancer, two different styles would prevail.

Share a free sample 2014 Day-By-Day Forecast. Look forward to 2014 with this forecast as your road map. Get a free one-week preview now!

Gemini babies are inquisitive from the start. Once they find their voice, they use it. Rooms with bright color, blinking lights, music and lots of shapes will appeal to them. They like variety, so various textures will also work well. As for themes, Gemini's have a playful taste and cartoon characters will make them smile. Winnie The Pooh, Paddington Bear, Mickey, etc. are all themes this baby would love.

Cancer babies love soft touches in sights, sound and feel. For them, warm colors and a nature-themed nursery would do them well, as they thrive in a chill energy and appreciate a more Zen approach to where they sleep. The sounds of a water fountain and soft lighting would be perfect for them, and calming scents infused in stuffed animals are all pleasers, as Cancer babies soak up ambiance like a sponge.
Is it time to take a new direction in life? Find out what your future holds with a Psychic Reading. Call 1-800-749-5790 right now!