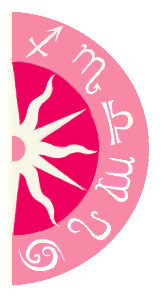 Jordan Strauss/Wireimage
Hugh Hefner is no stranger to headlines, but who would of ever thought he'd be a bachelor practically left at the altar by his ex Crystal Harris? Not one to stay down for long, Hef is already back to his playboy ways with his new lady, Anna Sophia Berglund -- who also happens to be his ex-fiancee's former friend! Yes, talk about the scandal -- but will all of this news hurt his reputation?

As an entrepreneurial Aries Sun, brainiac Virgo Rising and compassionate Pisces Moon, Hef will always land back on this feet. Despite the PR debacle of his ex leaving, Hef obviously will never have a shortage of beauties in his life and with eclipses happening throughout his chart, all this press is perfect for business. As the recent Sagittarius eclipse in his ideals house coincided with his break-up, it also brought on attention to his house of global affairs -- which revealed to the world the opening of his Playboy club in London. And, with the upcoming Cancer new Moon solar eclipse arriving on July 1 in his house of business in his solar chart, and hopes and dreams in his natal chart, another big win is just around the corner, which means his ex Crystal is likely already old news to Hef.
Can't get enough astrology?
Like us on Facebook!