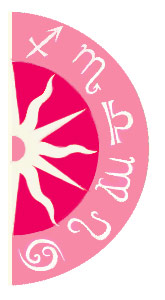 Arnaldo Magnani/Getty Images
Mad Mel turns 55 today! It's no secret that 2010 was a trying year for Gibson, as his custody battle with ex-girlfriend Oksana Grigorieva continues to drag on. But can the actor make a new start in 2011?

As a Capricorn, Mel can rest assured that the harshest part of his struggles is coming to an end. Having dealt with intense eclipse energy in his identity and partnership house over the past two years, he is finally coming to the home stretch with them and, luckily, will only be making gains. Yes, with the Capricorn/Cancer eclipse cycle ending this year, with just two more to go and both being solar eclipses, tides are changing for Mel. The first eclipse is in Capricorn on January 4, which can signify a new project or even a win against his ex in their custody battle. The next eclipse is in July, with a solar eclipse in his partnership house, which can mean a new project or even a relationship. Looks like building blocks to piece together his life again will happen in 2011.
Can't get enough astrology?
Like us on Facebook!