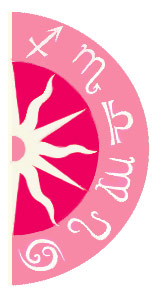 Jason Merritt/Getty Images
Nicole is a lady that has it all -- a thriving career, a beautiful family and the world at her feet. Today, she turns 44 and having accomplished so much already, what could be next, according to her stars?
Share a free sample 2014 Day-By-Day Forecast.Look forward to 2014 with this forecast as your road map. Get a free one-week preview now!
As a Gemini Sun, Scorpio Rising and a Sagittarius Moon, life is only going to get better for Nicole. Currently, she has Jupiter, the planet of luck, touring her solar Twelfth House that rules legacies and natal Seventh House that rules partnerships. This means it's a major transitional time for her, as in gaining new partnerships and clearing her path for bigger successes. Not only did Kidman star in 2010's
The Rabbit Hole
, but she also produced the film. She will likely pursue a more regular role as a movie producer and will put her production company, Blossom Films, on the map.
Currently, Blossom Films is signed on to co-produce for
Spectre
, James Wan's upcoming supernatural flick, which also struck major territory deals at Cannes this past May. Leading into next year, this will be a big win for Kidman and will take her into next year, which is set to be one of Nicole's luckiest. Jupiter will enter Gemini in June and start a new cycle in which all that Nicole touches will be gold.
Got Questions? Need Answers? Get insight into what lies ahead with a Psychic Reading. Call 1-800-749-5790 right now!