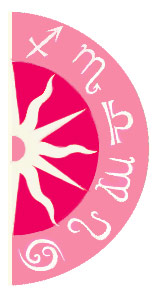 Adam Olszewski/Bravo
For all those watching Bravo's
The Real Housewives of Beverly Hills
hoping Kim Richards get a break -- especially from her sometimes condescending sister, Kyle Richards -- you aren't alone. Kim, who isn't actually a housewife, is a single mom trying to take control of her life. Will she find a husband soon? What is in her stars?
Share a free sample 2014 New Astrology Forecast.Get your 2014 Year of the Horse Astrology Forecast featuring your Chinese and Western Signs today!
If Kim plays her cards right, this year could be her luckiest in love! Yes, being a late degree Virgo, she will be reaping the benefits of Jupiter in Pisces touring her commitment house now through early January 2011. This means sudden changes can occur and bring her prospects that are a perfect fit for her. Plus, with the series of Cancer/Capricorn eclipses hitting her romance and hopes and dreams sector, it would be no shock if she even gets engaged soon, as eclipses do bring severe changes fast. So look out: Expect Kim to get an opportunity to outshine all her catty costars before the new year.
Got Questions? Need Answers? Get insight into what lies ahead with a Psychic Reading. Call 1-800-749-5790 right now!