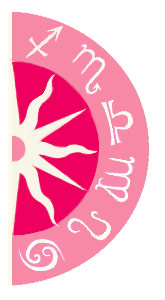 Getty Images
Although the Royal Family has their own protocol, it's fun to think of them as normal people. While Kate will have a baby shower, it won't be like the ones you and I attend. However, if the Duchess were having a "normal" shower, what would it be like?
Share a free sample 2014 New Astrology Forecast.Get your 2014 Year of the Horse Astrology Forecast featuring your Chinese and Western Signs today!
Kate is a
Capricorn
with a
Taurus
Rising and
Cancer
Moon
, which makes her a lady all about family and food. Yes, as a double-
Earth
sign (
Sun
and Rising) and a
watery
Moon sign, Kate is best at intimate affairs over grandiose ones. Although she does well in the formal arena and likes the finer things in life, her Cancer Moon appreciates simplicity and being one-on-one with guests. Having the shower in someone's home (or palace!) will do, because familiarity and tradition brings out her best. However, forget those silly shower games. While she does like fun, she's not one that wants to be on display -- as in opening presents in front of others or being the center or attention. Think elegant and small, in which to discuss stories of motherhood, and you'll have Kate's perfect shower.
Got Questions? Need Answers? Get insight into what lies ahead with a Psychic Reading. Call 1-800-749-5790 right now!