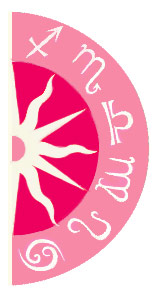 Celine Dion had her twin boys over the weekend, adding two Scorpios to her brood! Born at the magical time of 11:11 a.m. and followed by 11:12 a.m. under a cluster of powerful Scorpio energy, what will her boys be like as they grow up? Will they perhaps follow in their famous mother's footsteps?

Share a free sample Friends and Lovers. Are you two best friends and lovers? Try a free sample of this powerful reading today!

With the Sun just entering Scorpio, and Mercury, Venus and Mars already in Scorpio, Celine can expect to raise two very dynamic, passionate and intense boys. As ruled by the sign of mystery, transformation and power, Scorpios tend to be rather reserved initially, as they like to work their magic from behind the scenes. While this probably indicates they wouldn't be singers, this could be useful for a career in something theatrical, political or in business. Plus, with the boys being fiery Sagittarius Rising and earthy Taurus Moons, they will be bundles of energy who love trying exploring and taking risks, however will tend to be emotionally grounded -- ensuring that these two little boys will also grow up to be little heartbreakers, too.
What romantic adventures are in store for you? Find out with a Psychic Reading. Call 1-800-749-5790 right now!