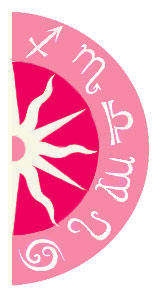 Getty Images
Just days away from her maternity leave, The Princess of Cambridge has her subjects in awe. Still keeping herself classy and fashionable during her pregnancy, her last public appearance was at the Queen's coronation, where she was smartly dressed in a peach suit. Chances are, she won't be seen until after the birth, so what will she be wearing when out of the public eye?
Share a free sample Sexual Soul Mates Reading.This hot and steamy reading for two will help you uncover your deepest desires and enhance your connection as a couple.
Kate is a
Capricorn
with a
Taurus
Rising and a
Cancer
Moon
, which means she knows how to get comfortable. When with her closest family and friends, she's no fashion victim. Although she's a double-
Earth
sign (indicating a love of luxury and designer brands) she is likely sticking to a no-frills style of apparel. While William's mother was always seen in billowy and very feminine dresses, Kate behind the scenes is likely being practical in her style. Of course, she's never too deep into her comfort zone to clean up and look regal in a moment's notice when the cameras are rolling.
Got Questions? Need Answers? Get insight into what lies ahead with a Psychic Reading. Call 1-800-749-5790 right now!