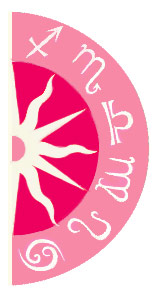 The
Hunger Games
premiere was on Monday night, officially launching the hype that is this new series. With Jennifer Lawrence as the lead, what can she expect in her future? Will her star status rocket to the top, a la Kristen Stewart?
Share a free sample 2014 Day-By-Day Forecast.Look forward to 2014 with this forecast as your road map. Get a free one-week preview now!
Jennifer is a
Leo
, so the spotlight is her natural home. Plus, with
Jupiter
(luck) sitting right on top of her career house, she couldn't ask for a better time to be starring in this new franchise. Additionally, she has her natal
Mars
(ambition) in
Taurus
right now, which is aligned with Jupiter and the current tour of
Venus
(love), which means the fan worship will be rising beyond her expectations. And under this stable sign of the Bull, she is likely to magnetize a loyal following
Got Questions? Need Answers? Get insight into what lies ahead with a Psychic Reading. Call 1-800-749-5790 right now!