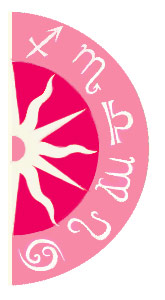 Jill Zarin is arguably one of the most loved and hated wives from The Real Housewives of New York. Now, that it's official, that Jill is cut from the show, along with Cindy Barshop, Alex McCord and Kelly Bensimon, will she rise above and continue her 15 minutes of fame elsewhere?

Yes! Jill is obviously no shrinking! As a fiery Sagittarius with a Mars in Leo, she has the stars to back her up, as ambitious Mars is now in lucky Leo through mid-November. This means Jill will likely get an offer soon that will keep her in the public eye. However, the long-term might not be so forgiving. But eclipses in November and December will affect her perception of her own identity, so surprises are in store for her!
Can't get enough astrology?
Like us on Facebook!