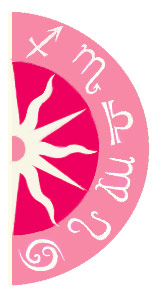 Today marks the end of an era, as the last original episode of The Oprah Winfrey Show airs following a storied 25-year run. Oprah already has launched her new television network, OWN, but we're betting that's not the only venture the Queen of Daytime has lined up. So what else is coming up for Oprah in the next year?

Share a free sample Friends and Lovers. Are you two best friends and lovers? Try a free sample of this powerful reading today!

Winfrey is an Aquarius, the sign of the innovator and humanitarian, bestowing her an innate ability to reach out to people in creative ways -- this has always been her M.O., and it won't change. But while afternoon TV will miss Winfrey, the transition for her will be tougher and slower than one might expect. With her Sagittarius Rising, Saturn, the planet of discipline, will be in her mid-heaven (the point of one's chart that indicates their ultimate fulfillment) and slow down her progress. Plus, Saturn won't be moving out of this area until Oct. 5, 2012 -- which indicates that it will take until then for her fledgling new network to the level Oprah would like. Until then, Oprah will be figuring out her aspirations (she's talked about a stint on Broadway) and carving out a solid foundation from which she will make bigger success happen. And we know she will -- this is Oprah!
Do you like a head start in the matters of the heart? Get a Free Psychic Love Reading. Call 1-800-749-5790 right now!