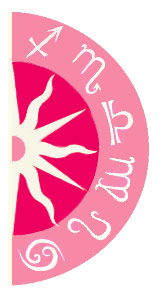 Share a free sample 2014 Jobs and Money Forecast. Master your money and attain success with this startlingly accurate forecast!
After being unceremoniously fired via text from Charlie Sheen, from her role in
Anger Management
, Selma is back to square one. With her career being tenuous prior to
Anger Management
, will she sink or swim now?
Good times are coming Selma's way. As a
Cancer
, she's about to get
Jupiter
(luck) coming into her identity house, which will allow her to reinvent herself. The fact is, this push out of
Anger Management
for getting into an argument with Charlie will somehow bring her opportunities rather than take them away. If career is what she's after now, chances are, a plum role is coming for her in the near future that can save her entire career. Yes, this is a time miracles can happen -- if she keeps her karma clean. As it goes, she does have a
Scorpio
Moon
, which means she'll be a girl who doesn't forget or forgive.
What romantic adventures are in store for you? Find out with a Psychic Reading. Call 1-800-749-5790 right now!