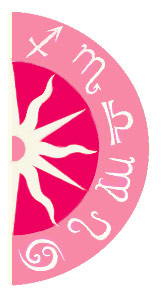 The table-flipping New Jersey housewife Teresa Giudice has been making headlines recently. She's currently on the cover of In Touch magazine trying to clear up rumors of her husband's infidelity, her financial issues and whether or not she'll be back for the third season of Bravo's Housewives. While she is infamous for denying the extent of her problems, what do her stars reveal in terms of her future?

Share a free sample Year of the Wood Horse Forecast. The Year of the Horse is a time of positivity and luck! Get a preview of what the year holds for you!

Teresa is a steadfast Taurus with a loyal Leo Moon, so it's no wonder that she will defend her loved ones to the end, even if it seems as if the circumstances are obviously not in her favor. She's a girl that gives her word and sticks with it. Chances are she is returning full force to season 3 of the Housewives and will emerge as an even stronger personality.

As for her finances and marriage, Teresa has her Venus and Mars both in family-orientated Cancer, which means family is her first love and her motivation. And, despite the issues, she will always find a way to save both. Lucky for her, Venus and Mars are both in Scorpio now, aligning in her house of contracts, which are aspecting well with her solar Mars and Venus. Chances are that her latest publicity push will get her more lucrative deals and help her out of her financial debt. While her past has been rocky, future business partnerships will also lighten her load.
Got Questions? Need Answers? Get insight into what lies ahead with a Psychic Reading. Call 1-800-749-5790 right now!