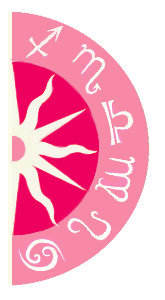 Paul Morigi/Getty Images
In the past few months rapper, actor, songwriter and producer extraordinaire Cee Lo Green has become a household name, as guest on Oprah, singer of the No. 1 hit "Forget You" and currently as one of the hosts of NBC's The Voice. With the singer turning 37 today, will more good fortune follow suit?

Yes, Cee Lo is on fire, and the good times will keep rolling. Currently enjoying Jupiter, the planet of fortune, in his Twelfth House, his fame is a product of years of work and will likely continue to get bigger, reaching it's peak throughout June 2012 until June 2013. However, through that period, he will experience many more sudden opportunities that will change his identity and commitments -- which can even mean a fast marriage. Whatever his future holds -- whether in the business or personal realm -- Cee Lo's ride to the top is just beginning.
Can't get enough astrology?
Like us on Facebook!