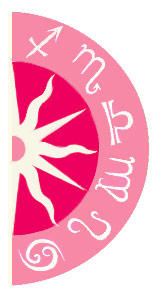 Paul Morigi/WireImage
America's favorite bachelor, George Clooney, turns 50 today! As a man about town, who has seen and done it all, what can we expect from him in the upcoming year? Is 50 going to be George's new 30?
Share a free sample Year of the Horse Financial Forecast.How will you fare financially during the Year of the Horse? Find out today!
Luckily, Clooney will mark his half-century mark with brilliant astrological aspects, making him feel new again. On June 4, Jupiter, the planet of luck, surprise and expansion, will head into Taurus for a full year -- bringing all sorts of opportunities that'll recharge George in a way he hasn't seen in at least 12 years (the last time Jupiter was in Taurus). With his Mercury also in Taurus, George will likely take an even more vocal role in new projects and achieve even more accolades for his work. This could mean augment his impressive work in social activism and documentary making -- or even a foray into politics! However, one place we shouldn't expect any changes is in Clooney's marital status. He is a confirmed bachelor to the end, and marriage is not on his astral agenda.
Got Questions? Need Answers? Get insight into what lies ahead with a Psychic Reading. Call 1-800-749-5790 right now!