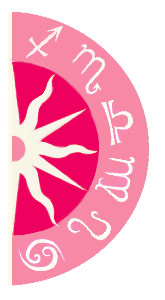 Jeffrey Mayer/Wireimage
Penelope Cruz turns 37 today! After a spectacular year that included her marriage to Javier Bardem, the birth of baby boy Leo and a surefire hit in this summer's Pirates of the Caribbean: On Stranger Tides, could Penelope's stars get any luckier?

As a Taurus, Cruz is a worker bee. She thrives on always making her world a bigger and more comfortable place, for herself and especially for those she loves. While the last year has marked major changes in her life, the next will continue with Penelope living out bigger dreams. Jupiter, the planet of fortune, moves into Taurus for a year starting in June -- which will bring many new surprises and auspicious opportunities her way. This could mean starting a production company or even an unexpected pregnancy! Whatever changes are in store, chances are they will be sudden and most definitely exciting and lucky.
Can't get enough astrology?
Like us on Facebook!