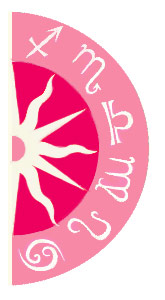 Alberto E. Rodriguez/Getty Images
Like all Aries, Reese Witherspoon will find 2011 to be her year of lucky breaks, new opportunities and rebirth. Yes, nothing is impossible as the sign of fearlessness has Jupiter, the planet of luck, and Uranus, the planet of innovation, on its side. So, with the universe rooting her on, what can we expect from Witherspoon in her upcoming 35th year?

Newness is the theme for Reese. While acting will always be integral to her life, this is her year to venture out and get more involved with business, as in developing films with her production company, Type A. Taking more chances will thrill her, and so she'll take a more active role in controlling new projects. In addition to entrepreneurial adventures, Reese will also likely be more public with charity work, as her natal Mercury and Venus in Pisces is aspected by Chiron's recent move to Pisces. And, of course, Witherspoon will start a huge new chapter in her life on March 26, when she's reportedly set to marry her agent fiancé Jim Toth. Congrats, Reese!
Can't get enough astrology?
Like us on Facebook!