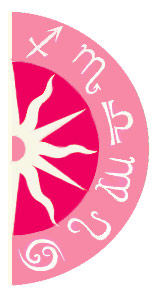 Amy Graves/Getty Images
The world fell in love with Kendra Wilkinson on
The Girls Next Store
, when she was one of Hef's girlfriends -- back in 2005. Yes, fans have watched her grow up from the party-girl jock to now being the star of her own show,
Kendra
, and as wife to footballer Hank Bassett, and mom to their son Hank Jr. in 2009. Now, that she has got it all going on, fans are now wondering when's the next baby? As Season 2 of
Kendra
airs this month, will we see a new baby unfold in the storyline?
Share a free sample Sexual Soul Mates Reading.This hot and steamy reading for two will help you uncover your deepest desires and enhance your connection as a couple.
As a Gemini, Kendra will likely hold off pregnancy until 2012. With Saturn in her Fifth House and Jupiter going into Gemini, June is her most auspicious time to have a baby. So, according to the stars, kids for Kendra won't be in her near future.
Got Questions? Need Answers? Get insight into what lies ahead with a Psychic Reading. Call 1-800-749-5790 right now!