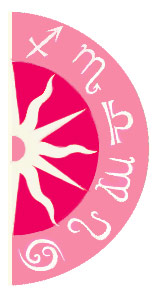 Biebermania is bigger than ever, but lately only controversy is associated with the Bieb -- as in possible charges for assault from a photographer and now injuries of 14 fans at a concert in Norway. Yes, seems he is having a string of bad luck, but like any teen resilience is key -- so when will Justin bounce back from his latest debacles?
Share a free sample Soul Mate Compatibility.Are you with your true Soul Mate? Discover if you are with the person that you can share sorrows and triumphs with!
Justin is a
Pisces
, so he is susceptible to acting out his emotions, no matter how much chill he can maintain. However, with
Venus
, the planet of love, pleasure and coolness going retrograde and squaring his
Sun
, as in creating tension, it can be up until June 25 that Justin will have less restrain and face one mess after another. It'll be at the end of the month that the planet will come fully out of the snooze mode and forward, to help rather than harm. Of course, with his mid-heaven, his aspirational point now in exact alignment with
Mars
, the planet of ambition, seems these rough times will ultimately give Justin cred to turn around the bad news in his favor and come out even more popular than ever. After all, any press is good press.
Got Questions? Need Answers? Get insight into what lies ahead with a Psychic Reading. Call 1-800-749-5790 right now!