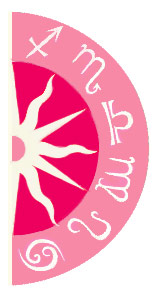 Getty Images
Paris Hilton has called it quits for the second time on Doug Reinhart, her man of the past year. While she has said in the past that Doug would be her husband one day, she has also been twice-engaged to others and claimed to have found "the one" more than once -- leaving us to wonder whether Paris is actually a commitment-phobe!

Paris isn't a girl who settles, that's for sure. As an Aquarius Sun, Sagittarius Rising and Leo Moon, she has a detached approach to relationships and can be easily led by her optimism. For her, negative consequences are abstract; sparks are quick to ignite and she's a die-hard romantic. However, when reality settles in (and starts settling her down), she can tend to get easily bored … the upshot being that the men she's with suddenly seem less challenging than she'd like. Of course, this doesn't mean commitment won't happen, but chances are it will be with someone older -- a guy who's more serious and adventurous than she is -- and not until 2012.
Share a free samplePersonal Astrology Profile.What makes you unique? Discover a snapshot of the cosmos at your birth and the forces that shape you.
Got Questions? Need Answers? Get insight into what lies ahead with a Psychic Reading. Call 1-800-749-5790 right now!