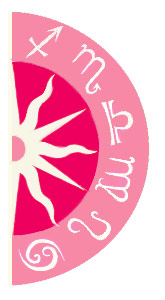 Ethan Miller/Getty Images
It may not officially be summer yet, but the sizzle has already begun! Astrologically speaking, action is heating up and bringing a slew of sexy new changes to the atmosphere! In just the last week, there was the big granddaddy transit of Jupiter, the planet of luck, into sensual Taurus, which will truly shake things up for a year. There has also been an eclipse, two transits and a retrograde. Two more eclipses are also coming, likely bringing sudden change along with them. And today Venus, the planet of love, moves into Gemini for the next few weeks -- so romance will definitely be in the air! Romantic shifts are in store, and sudden love and lusts can be exploding at a moment's notice! As for who will get the most play? Drum roll, please …
Luckiest in Love: Scorpio & Capricorn!
Famous Scorpios:
Ryan Reynolds
Leonardo DiCaprio
Rachel McAdams
Famous Capricorns:
Share a free sample 2014 Numerology Forecast. Make 2014 your best year ever! Get a free overview including your Personal Year Number!
Sienna Miller
Ryan Seacrest
Jim Carrey
Best Overall Luck: Taurus!
Famous Taurus:
George Clooney
Janet Jackson
Megan Fox
Find your path to fulfillment with a Free Psychic Reading. Call 1-800-749-5790 right now!