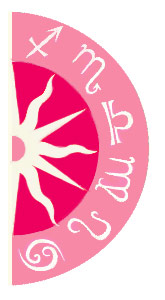 Award season is on and the nominations for the Golden Globes' best films are in:
The Descendants
,
The Help
,
Hugo
,
The Ides of March
,
Moneyball
, and
War Horse
. So, who do the stars say has the best chance at the GG award, which also tends to be the precursor to the Oscar winner?
Share a free sample Career Strengths Reading.What are your strongest talents at work? The answers await with this unique reading!
All of these movies came out in the later half of 2011, giving them many similar planetary aspects as far as luck goes. However, all of the movies have varying Sun signs:
The Help
is a Leo,
Moneyball
is a Virgo,
The Ides of March
a Libra,
The Descendants
a Scorpio,
Hugo
a Sagittarius and
War Horse
a Capricorn. With this variation,
The Help
,
Moneyball
and
Hugo
have the best chances to sweep the awards, with auspicious aspects either in their status house or identity sector. For the grand prize, however, the film that edges them all out is
The Help
, with lucky Jupiter in the most prime position to propel the film to the ultimate victory.
Got Questions? Need Answers? Get insight into what lies ahead with a Psychic Reading. Call 1-800-749-5790 right now!