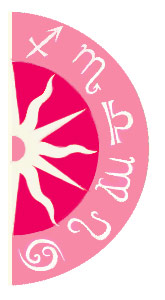 Getty Images
Valentine's Day occurs with mental Mercury and intense Mars in the uber romantic and fantastical Pisces, and Venus in eclectic Aquarius -- so creativity and extreme shifts are destined to happen.

As for which celebrities will experience the most romance during Valentine's, Scorpio and Libra are the big winners, with Cupid hot on their tails. Planets are piling up in their true love house, and good energy is in the air. In second place are Pisces, Virgo, Aquarius and Leo. For all of these signs, this could mean surprise proposals, gifts or declarations.
Scorpio: Ryan Gosling, Anne Hathaway, Katy Perry, Rachel McAdams, Sean Puffy Combs
Libra: John Mayer, Usher, Josh Hutcherson, Catherine Zeta-Jones, Susan Sarandon
Share a free sampleSoul Mate Compatibility.Are you with your true Soul Mate? Discover if you are with the person that you can share sorrows and triumphs with!
Got Questions? Need Answers? Get insight into what lies ahead with a Psychic Reading. Call 1-800-749-5790 right now!