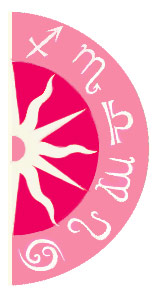 It's all-out insanity as Steven Tyler and J-Lo of
American Idol
announced last week that they're jumping ship. With no big anchors to hold them, the show will be going through yet another transformation. Where is it going and who would be a good judge?
Share a free sample 2014 Jobs and Money Forecast.Master your money and attain success with this startlingly accurate forecast!
American Idol
's upcoming year is set to be one of its most exciting, as
Jupiter
will be in its identity house revamping its image in bigger ways. Chances are, the two judges entering the arena will be bigger names. While Mariah's name has been tossed in without confirmation, and rumors flying that Aretha Franklin is interested, the aim is to up their past judges' fame and show off major power in the industry. Plus, Mariah and Aretha are both
Aries
, which would work well with the show, as Aries is the ruler of A.I.'s house of the future. The cosmos portends that
American Idol
's future is brighter than ever -- no matter which divas they choose as the new judges.
Got Questions? Need Answers? Get insight into what lies ahead with a Psychic Reading. Call 1-800-749-5790 right now!