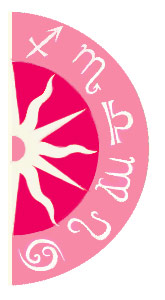 Jordan Strauss/WireImage
Recently, rumors about a romance with Taylor Swift popped up for Jake Gyllenhaal. But the country singer is nine years younger and not nearly ready to settle as sources claim the actor is. So, who would be his perfect match?
Share a free sample 2014 Numerology Forecast.Make 2014 your best year ever! Get a free overview including your Personal Year Number!
When it comes to a quick peek at astrological compatibility, a woman's Moon sign is her best Sun sign match, while a man's Rising sign is his best. In Jake's case, he's a Sagittarius Sun with a Leo Rising, making the woman of his dreams a fiery type who lives for adventure, taking risks and traveling at a fast pace, with loyalty being a high priority and self-confidence her badge of honor. Sun signs most compatible with him would be an Aries, Leo or Sagittarius.
Got Questions? Need Answers? Get insight into what lies ahead with a Psychic Reading. Call 1-800-749-5790 right now!