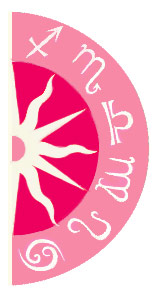 The first pictures of Milan Pique have finally surfaced two weeks since his birth. It was worth the wait to see Shakira (Aquarius) and her soccer star husband Gerard Pique's (Aquarius) little cutie-pie. With such star power creating this little bundle of joy, will he follow in his famous mama or papa's footsteps?

Share a free sample 2014 Day-By-Day Forecast. Look forward to 2014 with this forecast as your road map. Get a free one-week preview now!

Milan came into the world on January 22, at 9:36pm in Barcelona, Spain; this makes him an Aquarius as well, with Virgo Rising and Gemini Moon, blending him wonderfully into his Air-ruled family. Ideals, communication and curiosity will inspire him, but with his chart being predominately Air and Earth (Aquarius Mercury and Mars, and Jupiter in Gemini; Venus in Capricorn), he is likely to go his own way in terms of career.

Air signs like being individual and showing off their uniqueness. However, the apple may not fall far from the tree as his Rising and Venus suggest a natural talent in the entertainment business.
What romantic adventures are in store for you? Find out with a Psychic Reading. Call 1-800-749-5790 right now!