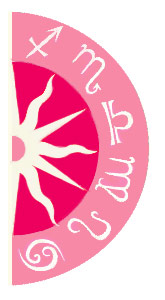 After a very private year-long relationship, A-Rod and Cameron Diaz are over. It was Cameron's third relationship with a celebrity (Matt Dillon and Justin Timberlake). And being known for her independence, who could possibly be her match for forever? Is there one? What do her stars say?
Share a free sample 2014 Day-By-Day Forecast.Look forward to 2014 with this forecast as your road map. Get a free one-week preview now!
As a Virgo, Cameron isn't a gal that likes to waste time. Plus with her Cancer Rising and Taurus Moon, she's going to be prudent with her choices, because despite how independent she comes across, she is also extremely sensitive and isn't going to let her defenses down for just anyone. For her, with her Mars also in Virgo and her Venus in Cancer, she would do best with an earthy man (Taurus, Virgo, Capricorn) with a watery Moon (Cancer, Scorpio, Pisces). Celebrity examples include: Keanu Reeves (Sun in Virgo, Moon in Cancer), Orlando Bloom (Capricorn Sun, Moon in Scorpio), Damon Wayans (Sun in Virgo, Moon in Pisces).
Got Questions? Need Answers? Get insight into what lies ahead with a Psychic Reading. Call 1-800-749-5790 right now!