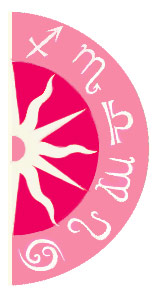 After four months, Eva dumped Mark Sanchez, her 25-year-old boy-toy quarterback. Plus, she recently had her tattoo removed of her ex husband's number, 9, fully erasing remnants of her marriage. Single and swinging again, who's next for this vixen?
Share a free sample Year of the Horse Financial Forecast.How will you fare financially during the Year of the Horse? Find out today!
Eva is a
Pisces
,
Scorpio
Rising and
Aries
Moon
, which means you can't keep this good lady down. She goes with her heart always, even if it's sudden. She isn't scared to be alone and always stays true to her heart. Of course, men of action are her thing, and their unpredictableness is a turn-on, but it's also where the trouble is. Not that she is going to change her taste, as she's a lady who believes in fairytales and that her perfect match is out there. With Eva being mostly
Water
elements, with a smaller mix of
Fire
and
Air
, she would do well with a man of earthy qualities, who can ground her. Ideally, her new man will be a
Taurus
,
Virgo
or
Capricorn
, with a Water sign Rising and a Fire or Air Moon. Examples of her Prince Charming would be: George Clooney (Taurus Sun, Pisces Rising), Jim Carrey (Capricorn Sun, Scorpio Rising,
Gemini
Moon), Luke Wilson (Virgo Sun,
Libra
Moon).
Got Questions? Need Answers? Get insight into what lies ahead with a Psychic Reading. Call 1-800-749-5790 right now!