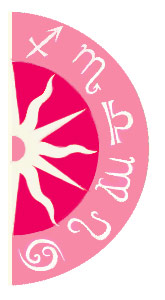 When it comes to award season, the Red Carpet is the place where all the anticipation builds. In terms of celestial power, which stars will make the grandest of all entrances on Grammy night? Which celebrities will shine the brightest for their style?
Share a free sample 2014 Jobs and Money Forecast.Master your money and attain success with this startlingly accurate forecast!
Venus
, the planet of style, will be in
Aries
the night of the Grammys, and the
Moon
, the ruler of emotion, will be in
Libra
, making Aries celebrities the most likely to inspire camera clicks. Of course, this guarantees that Lady Gaga will be turning heads, as her look will no doubt be even more outrageously shocking than last year! Following in her footsteps, other Aries celeb standouts will include: Celine Dion, Mariah Carey and Steven Tyler. As for the runner-up in style, Libra Bruno Mars will be a top contender, as well as Snoop Dogg and Wyclef Jean.
Got Questions? Need Answers? Get insight into what lies ahead with a Psychic Reading. Call 1-800-749-5790 right now!