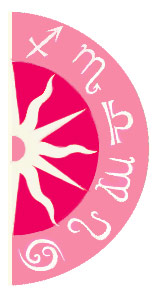 Things are heating up on season 12 of Dancing With The Stars. With only seven couples left in the competition, some dancers are obviously in better position than others to vie for the crown -- those celebrity dancers are Hines Ward, Chelsea Kane and Ralph Macchio. So, which of the three has the best chance, astrologically speaking?

Share a free sample Friends and Lovers. Are you two best friends and lovers? Try a free sample of this powerful reading today!

If the stars have anything to say about the outcome of this competition, Hines Ward will be the winner. He is a Pisces, and Fish are the rulers of dancing, so he automatically does edge out Ralph (a Scorpio) and Chelsea (a Virgo). However, another reason Hines has the winning edge is that the night of the finale, May 24, he'll have the luckiest stars behind him: Jupiter will be in his money house, and Mercury, Venus and Mars will be in his Third House, which rules TV.

As for second place, it looks like the honors will likely go to Macchio, as he'll have the next best set of star stats behind him: a full Moon in his First House, and Mercury, Venus and Mars in his partnership house.
Do you like a head start in the matters of the heart? Get a Free Psychic Love Reading. Call 1-800-749-5790 right now!