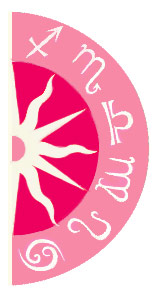 Pascal Le Segretain/Getty Images
Emmy nominations are out, and for Best Male Actor, the nominations are: Bryan Cranston (Pisces) for
Breaking Bad
, Michael C. Hall (Aquarius) for
Dexter
, Kyle Chandler (Virgo) for
Friday Night Lights
, Jon Hamm (Pisces) for
Mad Men
, Hugh Laurie (Gemini) for
House
and Matthew Fox (Cancer) for
Lost
.
Share a free sample 2014 Jobs and Money Forecast.Master your money and attain success with this startlingly accurate forecast!
While all deserve to win, who actually has the edge, with the right stars on his side? Matthew Fox, as it happens, has the strongest influences working for him. As a Cancer, he has Jupiter (planet of luck) riding high in his sector of status. Plus, he also has his natal Saturn in a close degree to the transiting Jupiter in his Twelfth House, which is his legacy house. So, the fact that this was his last season of a phenomenal run on
Lost
, and his luck planet is boosting his karma planet, it certainly gives him the cosmic odds on winning the Emmy next month.
Got Questions? Need Answers? Get insight into what lies ahead with a Psychic Reading. Call 1-800-749-5790 right now!