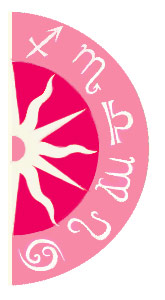 Getty Images
We might be heading into summer, but ice hockey is all the talk now. With the Stanley Cup finals underway, the Chicago Blackhawks are up against the Boston Bruins. With one game down, going to Chicago, who will have the stars on their side to win it all?
Share a free sample 2014 Vedic Moon Sign Forecast. Take a look at how the transit of planets will affect your relationship and finances in 2014!
Both teams seeming had calculated
Scorpio
ruling when they were incorporated or first formed, so it seems like there will be a slow struggle to get to the end. Just like the first game, which went into overtime, this whole tournament will continue this way, as serious
Saturn
in Scorpio is making all Scorpios delayed in their big goals. However, the Boston Bruins, a team from a
Virgo
city, will have lucky
Jupiter
in their status house, which gives them a leg up on the Blackhawks (whose city, Chicago, is a
Leo
) because they'll have great support and unity during this time. Still, this does not necessarily mean any major wins. And if the stars do have a say on the final outcome? Place your cosmic bets on Boston!
Find your path to fulfillment with a Free Psychic Reading. Call 1-800-749-5790 right now!