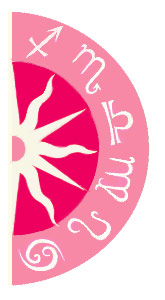 The New England Patriots were born on November 16, 1959, making them an unrelenting Scorpio. The New York Giants started on October 4, 1925, making them a team-spirited Libra. Both go head-to-head this Sunday in Super Bowl XLVI, so which team has the stars on their side and is likely the winner?

Share a free sample Soul Mate Compatibility. Are you with your true Soul Mate? Discover if you are with the person that you can share sorrows and triumphs with!

As it goes, the Patriots do edge out the Giants with most astrological power behind them. Jupiter, the planet of luck, is in their partnership house and Mars, the planet of ambition, is in their hopes and dreams house. Not to say the Giants don't have some good aspects going for them too, like Jupiter in their house of power. But with serious Saturn sitting in balanced Libra, New York will have to work extra hard to get ahead. While it might be a close game, the stars are suggesting that New England will edge it out for the win.
Will a new career create more prosperity and success in your life? Find out with a Psychic Reading. Call 1-800-749-5790 right now!