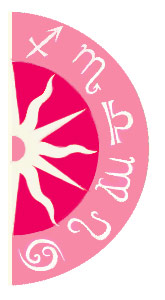 Kevin Winter/Getty Images
While Sandra Bullock hasn't had an easy time in the recent past, as a Leo she knows how to keep her chin up and roll with the punches. She's now a hop, skip and a jump away from being officially single -- so, astrologically speaking, who would be a good match?
Share a free sample 2014 Romantic Forecast.Get a free preview of your one-week Romantic Forecast! Make the most out of your love life!
Sandra is a Leo Sun with a Gemini Rising, Aquarius Moon and Mars and Venus in Gemini. This means she needs a socially active man of action who can keep her curiosities buzzing. Plus, air and fire in her love planets makes her most compatible with the same. Since her Moon is Aquarius, that would most likely be the best Sun sign match for her and also, it would perfectly complement her Sun sign. Top Aquarius suitors who could be Sandra's well-matched mate: Eddie Van Halen, Henry Rollins, Peter Gabriel or Prince Andrew, the Duke of York.
Got Questions? Need Answers? Get insight into what lies ahead with a Psychic Reading. Call 1-800-749-5790 right now!