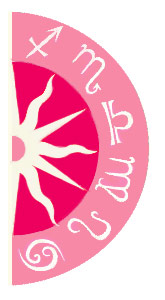 Katy Perry is back on the market, after her recent rebound relationship with Robert Ackroyd ended, post-divorce from Russell Brand. While it might be better to settle back into herself for a while, what kind of guy would be a perfect match for this California Gurl?
Share a free sample The Goddess Within.Express your potential and desires from a woman's point of view. Learn about your personal power and how to express it!
Despite the bright colors and candy-coated image,
Scorpio
Katy is intense. Having a
Sun
,
Moon
,
Mercury
and
Saturn
all in Scorpio well hidden under her jovial
Libra
Rising, this is a lady that needs a man with backbone, but enough sensitivity to understand her subtle ways of communication. She's not for the faint of heart, as she is strong mix of Fire and Water, going from hot to cold in an extreme way. She loves instantly, so it needs to be a soul connection or nothing at all. As for sign composite that would be a match, a
Taurus
or
Cancer
man with a
Gemini
or
Sagittarius
Rising would best fit her needs, giving her a nurturing feeling of safety, while keeping it spontaneous and active. Examples of this perfect match would include: Prince William (Cancer Sun/Sagittarius Rising), Orson Welles (Taurus Sun/Gemini Rising), Dennis Hopper (Taurus Sun/Sagittarius Rising).
Got Questions? Need Answers? Get insight into what lies ahead with a Psychic Reading. Call 1-800-749-5790 right now!