It's the biggest story in Hollywood at the moment -- the news of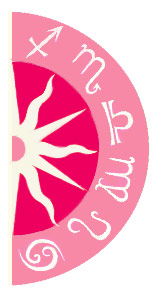 TomKat's pending divorce. After five years, Katie has had enough and wants here freedom back, and full custody of Suri. While the speculation has long been there, what are the details of this split, according to the stars?
Share a free sample Soul Mate Compatibility. Are you with your true Soul Mate? Discover if you are with the person that you can share sorrows and triumphs with!

Tom is a Cancer, Scorpio Rising and Leo Moon. Katie is a Sagittarius, with a Leo Rising and Moon. While their Leo Moons made it possible for them to get on the same romantic wavelength and see eye-to-eye on how a relationship should unfold and appear to their audiences, their basic foundation wasn't matching up. As a double-Water sign, Tom is emotional, possessive and private. Meanwhile, Katie is a triple-Fire sign, which means she is impulsive, and born with Sagittarius-ruling freedom. She isn't a gal who likes rules.

Ultimately, the mixing of the two elements means one losing out over the other: too much water putting out the fire or too much fire evaporating the water. It's time for Katie to spark the flames of her passions and get back to living on her terms.
Find your path to fulfillment with a Free Psychic Reading. Call 1-800-749-5790 right now!