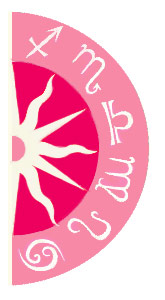 Politicians have the reputation for talking absolute rubbish, but a news article I read the other day has to take the cake.
Australia's Prime Minister, Kevin Rudd, wants us to work harder. Apparently if we all work harder and increase our productivity by 0.6% a year than we can earn… wait for it… $16,000 a year more in 2050 than what we earn now. Wow. Personally, I am under-whelmed.
Mr Rudd has his Sun, Mars, Pluto and Mercury in Virgo. Hard work does not worry him. The tight Sun/Mars conjunction shows a man who is driven by work and, with the Moon in Leo, he likes to be seen to be in charge. With all of this Virgo energy and a Mercury /Saturn square, this is also someone who may become bogged down in the detail and micro-management and lose a view of the big picture- the forest and trees syndrome. The forest he isn't seeing in this case is life in the real world.
Asking employees to work harder in an environment where many companies stopped bonuses and pay rises and holiday parties and anything that looks like, feels like or smells like an employee benefit is just a tad unrealistic. And all so that we can earn $16,000 a year more by the time we get to 2050? A slow news day indeed.
Yet many of us still continue to put into our jobs more than we need to despite the current conditions. The extent to which we do this and the reasons we do it for will depend on your Sun sign and the sun that rules your Midheaven (or the 10th house). My reasons (and there are a few included in the list below) will, no doubt, be very different to yours. As a Pisces, with Sag Midheaven, titles, offices and power means little to me, but creativity, emotional attachment and freedom means a lot. What does it for you?
Consider some of the reasons & have a go at matching them against the signs:
· You like the flexibility
· You like your job
· You have loyalty to your company and care about their success
· You feel your company will look after you in return
· You feel that what you do makes a real difference
· You have a great title
· You have independence
· You like the stability
· You like to feel needed
· You like to feel respected
· You don't actually have to do much work
· You like the challenge of survival against the odds
· You have emotional attachments
· You are in love with your boss
· You love the company of your colleagues
· You like to work for the sake of working
· You don't like change
· You don't like to take risks
· You have power & like that… a lot
· You can work from home & don't actually have to interact
· You have a nice office
· Your colleagues are your family
· You want to be earning more money in 2050