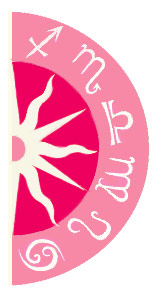 Marvel comics have been cashing in on their superheroes, attempting to make them all into franchises. While big hits like Spider Man and Iron Man have taken off, duds like The Incredible Hulk and Captain America failed to make the same splash. Now, The Avengers is coming out tomorrow nationwide, unleashing many of the superheroes in one film and the hype is huge -- but will this be their huge hit or just another miss?

With the star power of this film mostly ruled by Fire signs: Robert Downey Jr. (Aries), Chris Hemsworth (Leo), Scarlett Johansson (Sagittarius), Cobie Smulders (Aries), etc., there is no way this film won't be a hit. Yes, there will be major fanfare for this film and the audience will come. However, with more planets in Air and Earth signs during the release, it does dull down the flames of this movie a bit and could make it fall short of its expectations. That said, Joss Wheldon is a Gemini, which adds to the momentum and indicates that this film will be a hit – but probably not big enough to break the Hunger Games record.
Can't get enough astrology?
Like us on Facebook!