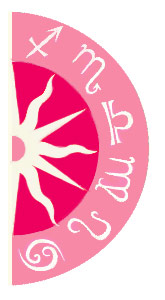 Kevin Kane/Wireimage
Bono has announced he is back, better than ever, after his spinal injury had him canceling some of U2's North American tour -- now set to hit the road again on August 6 in Europe (they will reportedly continue touring until mid-2011). The 50-year-old rock star has joked he is rebuilt with German engineering -- but is that good enough? The road is long, so how will Bono handle the rigors of touring?
Share a free sample 2014 Romantic Forecast.Get a free preview of your one-week Romantic Forecast! Make the most out of your love life!
Luckily for Bono, Venus (the pleasure planet) enters his Eighth House, also known as the power sector, two days after the tour gets back underway. Even with the Sun squaring his Sun at that time, which causes struggle, the adoration of fans will give him the drive and strength to rise to the occasion. However, he should watch himself, as those positive transits won't last forever, and by October 28, when he starts to host Mars (planet of stamina) in his Twelfth House -- an area that rules hospitals -- he may have issues with his health again.
Got Questions? Need Answers? Get insight into what lies ahead with a Psychic Reading. Call 1-800-749-5790 right now!