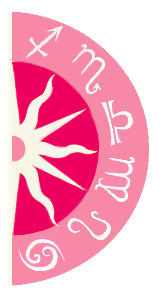 Eugene Gologursky/WireImage
Bristol Palin has made herself relevant since she shot to the spotlight during her mother's run for vice presidency in 2008. She went from just being Sarah Palin's pregnant 17-year-old daughter to speaking out against abstinence, having a guest-starring TV role on The Secret Life of an American Teenager, competing on Dancing With the Stars, and even writing a book -- her gossip-ridden memoir, Not Afraid of Life: My Journey So Far, will be released on Friday. Does all of this mean Bristol is here to stay?

Libra-infused Bristol -- with a Sun, Moon, Mercury and Venus all in the sign of harmony -- is not the type to command the lead role. Since she can play the background part without fuss, this can make her relevance endless, playing a steady backbeat for her Aquarian mother (let's face it, it's why all eyes are on her in the first place). Plus, since she is barreling ahead into fame with Saturn in Libra, pressing on her planets shows she is willing to endure whatever obstacles it takes to maintain her career of being famous-through-association. So, if you love her or hate her, prepare yourself -- it seems Bristol won't be going anywhere anytime soon.
Can't get enough astrology?
Like us on Facebook!